Why make a mid-year move?

Resolve pain with current vendor

Make open enrollment a breeze

HSA bulk transfer makes it easy
Manage all your benefit offerings in one place.
No more jumping between platforms to keep track of your benefit offerings! Transfer your HSAs in order to consolidate your offerings and easily manage everything in one place.
Ease your burden during open enrollment.
When you make the switch now, you can get a solution in place that is ready before you start prepping for the busy open enrollment season.
Quickly transfer your HSAs using group transfer.
We make it easy to transfer HSAs for even the most complex organizations thanks to our innovative group transfer options.
How can WEX help?
Streamline the onboarding and management of every HSA account.
You can stay in control of the entire employer and participant experience and make sure they know who their administrator is, how to use and take advantage of their account, and where to go for help when they need it.
Use state-of-the-art HSA investment technology.
From investment allocation models, brokerage account options, custom fund lineups, and the ability for participants to manage their HSA on-the-go with our mobile app, WEX makes it easy for you to help participants invest their HSA.
Simplify administration for employers (of all sizes).
Employers can take advantage of innovative features that simplify the HSA administration process such as simplified contribution processing that allows employers to fund HSA contributions in the way that works best for them, group HSA transfers, and accelerated HSA contributions (just to name a few).
Download your resources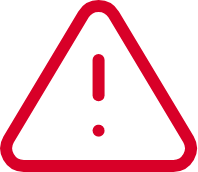 **Remember: you'll need to be logged in to Partner Central to access these materials. Please contact your Partner Account Executive with any questions.
Questions? Contact your PAE.