COBRA is complex.
Take the simple route with WEX.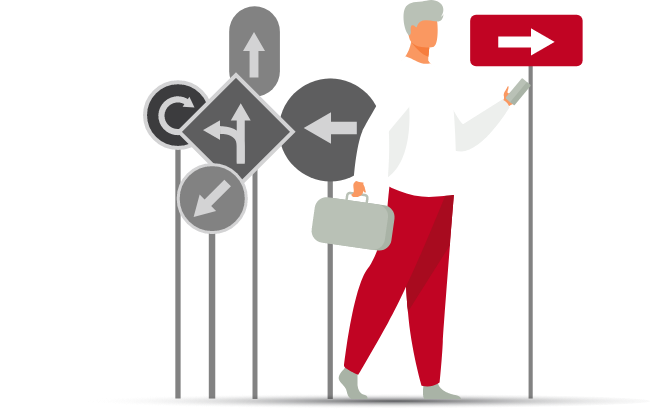 Unmatched experience and agility. Trusted by partners, employers and millions of members.
Benefits administrators like you need innovative, agile, and time-tested support to help navigate the complexities and compliance regulations of the benefits landscape.
That's why many of the largest industry leaders partner with WEX. Our decades of experience, combined with our continuous investment into the WEX benefits platform, help ensure that we solve the right problems, develop solutions that enable growth, and simplify benefits for everyone.
Here's how we do it:
Investing millions in research and development to ensure a stable, scalable platform.
Offering rapid, deliberate responses to support legislative changes.
Deeply analyzing legislation to identify barriers, risks, and requirements.
Openly communicating with administrators, employers, and members to raise compliance awareness.
Creating educational resources including videos, webinars, FAQs, email templates, and more.
Continuously enhancing our technology to support the delivery of communications to raise compliance awareness.
Testimonials prove that WEX partners can depend on our agile, deliberate responses to significant changes, such as the American Rescue Plan Act:

I was confident WEX would be able to support us with this new legislation, but what you were able to achieve in such a short time frame is impressive. We're able to remain compliant in an easy and efficient way thanks to that work!

[Regarding COBRA APRA AEIs], WEX has taken that extra step where it's all done in the system. You're not waiting for someone on the back end to get it done. It just feels cleaner and it feels faster.

Really great planning on [WEX's] part and I'm so happy we changed over to them!
Our partners' incredible dedication to employers and COBRA members, combined with WEX's trusted solution, empowers millions of American families on the WEX benefits platform to thrive — even when life as they know it comes to a halt.

I just wanted to reach out and thank you for addressing all of my concerns and enabling me to get the process in place to benefit from the COBRA relief provided in the American Rescue Plan. Losing a job due to a pandemic is brutal, but being heard and getting the assistance needed to continue on with your life (and your child's tuition payments) and having the funds not taken out of my account for the next six months is a game-changer.
WEX's commitment to delivering a trustworthy COBRA solution has withstood the test of time and an evolving benefits landscape. And thanks to the stability of our platform, along with our significant investments in research and development, we're positioned to handle the opportunities and challenges of tomorrow.
Helpful Resources
A comparison chart of recent legislation.
Your questions about COBRA ARPA answered.
Frequently asked questions by audience.
Stay informed. Subscribe to our blog.